NAIROBI
Senate said to have decided to incur additional cost instead of settling Sh7m dealer wants paid before releasing speaker's impounded limousine.
The Senate has hired a top-of-the-range vehicle for Speaker Ken Lusaka for Sh2.4 million after his official car was impounded over an Sh7 million debt, The Standard can reveal.
The Senate will pay for the hired car at the rate of Sh400,000 per month, for the next six months, which will translates to Sh2.4 million. The Senate decided to seek an alternative means of transport for Lusaka after a local car dealer impounded his official car.The Standard has established that after the dealer seized Lusaka's official vehicle, the Senate hired a Toyota V8 for him.
Instead of offsetting the debt or working out a deal with the garage, the Senate went ahead to incur additional cost at the expense of the taxpayers, notwithstanding the fact that the Sh7 million debt will still be settled before the Mercedes Benz is released.Curiously, the Parliamentary Service Commission chairman, who is the National Assembly Speaker Justin Muturi, said he was not aware Lusaka's car had been detained and the House hired a another one for him.Yesterday, Lusaka said the vehicle was taken to the car dealer for service but was detained."The vehicle was collected two weeks ago. Spare parts are sometimes difficult to come by," Lusaka said and questioned the interest in the matter.He added: "Spare parts of the type of vehicle are scarce."
It was also not clear if Parliament had pre-qualified car hire companies to procure such services.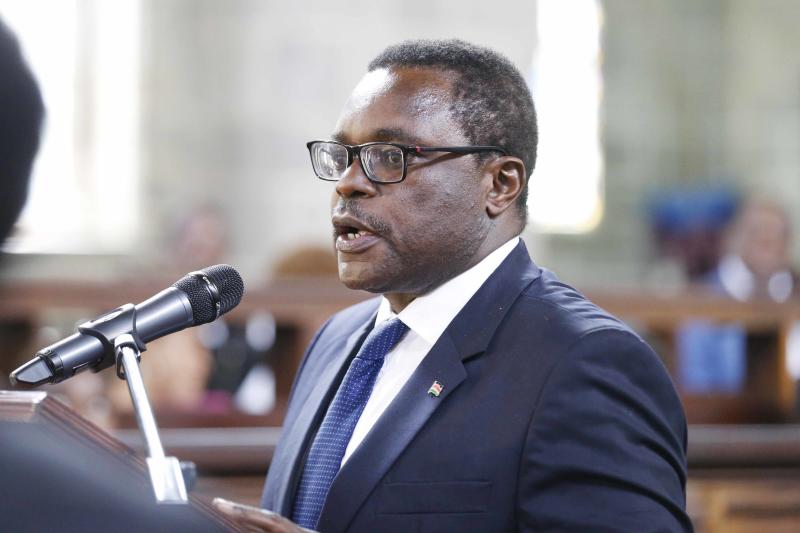 Also, there were claims the said repairs on Lusaka's car could have cost Sh34,000 in a normal garage.But Senate Clerk Jeremiah Nyegenye dismissed the cost saying it was not the true cost of the works.He, however, confirmed that the vehicle had not been released as they are still working on how to settle the bill."We are working on the payment. It delayed because the car dealer must ensure the parts repaired are authentic and this could include importation, which takes long. Every payment must be scrutinised before any payment is made to ensure value for money," he said.
A senior official at Parliament said the scenarios that has seen the vehicles being held for non-payments, saying even if the cost for repair is negligible, the procurement process takes long to complete."Even when the cost of repairs is negligible, the procurement process takes long to complete. But one cannot foot the bill and reclaim later. The typical government accounting requires that due diligence be followed," said a senior official at Parliament who did not wish to be named.